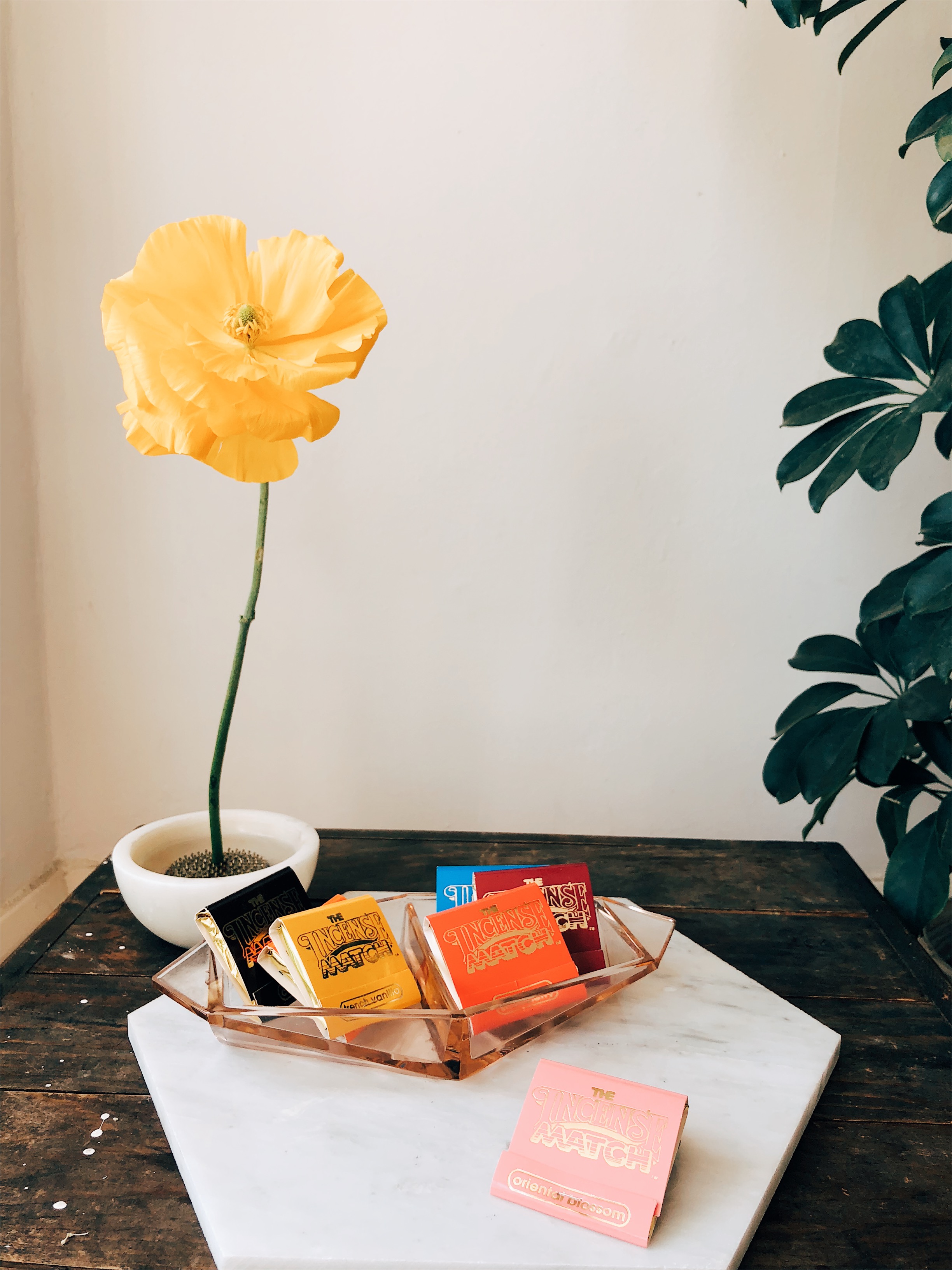 Incense Matches
Booklet of incense matches, perfect as a portable space refresher. Each booklet scent is a unique scent ranging from jasmine, coconut, patchouli, French vanilla, cinnamon, Goddess of Egypt, and more.
The scent of a booklet purchased online will be chosen as a surprise.
For delivery within SF, please add San Francisco Delivery to your cart by clicking here.